HARP 2.0 - Home Affordable Refinance Program
Monday, March 05, 2012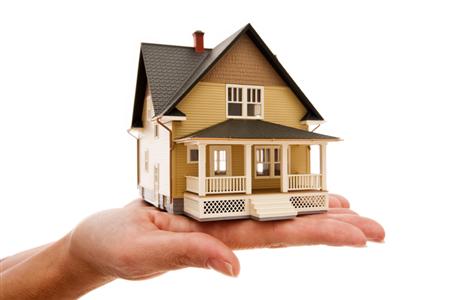 In March, 2009 the federal government initiated the Home Affordable Refinance Program (what is now called HARP 1.0) in order to help struggling homeowners in cases where the value of their mortgage exceeded the value of their home. The larger goal was to help move the housing market towards stability. To many observers, HARP 1.0 failed to achieve its objectives. In response, the government has launched an updated version of the program, now called HARP 2.0. The hope for "underwater" or "upside-down" homeowners is that, this time, relief will materialize. Let's look at how the new edition of HARP works.
The original version of HARP required that participants have a loan-to-value (LTV) ratio less than 125% but many homeowners' LTV fell below this level so HARP was unavailable to them. Now, under HARP 2.0, homeowners must simply have homes valued less than their mortgage (and the loan must be owned or guaranteed by Fannie Mae or Freddie Mac). It also requires that the loan be in good standing with 12 months history of good payments.
Next, the original HARP was mainly designed for the five largest banks (Citigroup, Wells Fargo, Bank of America, Ally Financial and JPMorgan Chase), but HARP 2.0 includes mortgage companies across the nation. These loan servicers are able to qualify people for a loan even where the borrower previously had loan insurance attached – a problem with the first version of HARP.
Here are some additional changes in HARP 2.0:
It limits lender's liability if loans default. Fannie and Freddie will not force lenders to buy back a problem loan. In short, this will increase HARP's reach. Lenders will be more interested in participating so homeowners will face an easier time obtaining a loan modification.
Fees charged by Fannie and Freddie to lenders for high LTV loans have been removed so loans will be cheaper for homeowners.
Credit and income requirements have been eased. Provided that one's new HARP monthly payment is not more than 20% more than the current payment, specific credit and income guidelines do not apply. This means that low credit scores or high debt-to-income ratios don't automatically disqualify applicants.
There are a number of additional changes in HARP 2.0, all of which are designed to benefit homeowners in difficult situations. To read more visit here and here.
For more information about the HARP 2.0 program and all of your real estate needs contact DeHanas Real Estate Services at (301) 870-1717. We're here to help!